Virtual Office Hours 
Free. Confidential. No Strings Attached.
Virtual Office Hours
Have questions about a child's speech skills (ex: saying WABBIT instead of rabbit or "thoe" instead of shoe)?
Wondering if your little one is developing a stutter?
Are you trying to transition your kiddo to purees but having some difficulty?
We offer Virtual Office Hours to help answer these and other questions you might have about your child's development. Sign up using the Virtual Office Hours calendar below. Each time slot is 15 minutes. Simply pick a time that works for you. All discussions are confidential.
You'll speak with Lisa Koenigsberg, MS CCCSLP, a Speech Language Pathologist with over 20 years of experience and our founder. 
Upcoming Dates and Times
January
13

21

11:00am – 1:00pm

7:00p – 9:00pm

February
10

18

11:00am – 1:00pm

7:00p – 9:00pm

March
10

18

11:00am – 1:00pm

7:00p – 9:00pm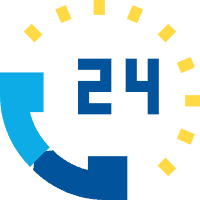 INQUIRE & TALK TO US
(773) 750-7672
(888) 241-8008
info@TheSpeechLanguageCenter.com

805 Greenwood St Suite 110 Evanston, IL 60201