The Center for Speech & Language Development is a private practice that specializes in speech therapy, nutrition therapy, and developmental therapy for kids, and accent modification for adults.
In a short amount of time, we are making huge progress. Because they incorporate play with learning, my daughter looks forward to therapy days. We are able to understand her better and there is no more frustrations because of the work she's putting into saying things clearly. I know we have made a great decision contacting The Center for Speech & Language Development; we know her transition to Kindergarten will be more successful. Thank you for your dedication and care during the pandemic!
I absolutely have loved our speech therapists from the center! We have had 2 different therapists for our 2 sons who are speech delayed and both therapists have been the best. They are so warm and sweet – our sons love playing with them and have progressed immensely in their speech development. I couldn't say better things about them!
Marissa is great and very patient with our son. She really cares and works well with him. Even though we have been remote due to COVID-19, it has been going great and we can all hear the improvements in his speech.
They are wonderful w my 4 year old son. Very accommodating to our schedule, patient with his bisy body antics and wonderful at engaging him even through the use of zoom.
Very professional! Even though the sessions were on zoom, my son has definitely improved a lot in his speech skills.
My experience with the Center for Speech & Language Development was excellent. My son went from speaking a few words to using multiple words in a sentence. My speech therapist was always prepared, he provided me techniques and weekly goals to target areas where my son needed most help in his language. We are appreciated of all the effort from the staff and speech therapist.
Excellent across the board – availability/scheduling, communication, interaction with my son, clear objectives/goals, progress reports, next steps.
Laralynn was very engaged with Megan.
I like my girl's speech therapist. She loves her too.
Amazing! All my therapists were amazing. Thank you Melissa and Sue. We miss you!
We have used The Center for Speech & Language Development for each of our three children. Wonderful therapists, sensitive to the needs of each client. Highly recommend!
We have had many therapists from the Center for Speech and Language Development over the years. Each one has been extremely attentive to our children's needs. Everyone is wonderful and easy to work with. I highly recommend them!
Although video meetings are not the same as in-person or face to face, they are still a valuable tool, they're the next best thing.
They provide excellent services and their therapists are all top notch. They are caring, patient, and wonderful with children. I would highly recommend their services.
We appreciate Lisa's flexibility and adaptability.
I received clear and understandable help from a caring professional that quickly brought relief, comfort, and functionality with techniques I can use on my own whenever the need arises.
Calvin has done great both with in person and remote learning. Naomi worked great with him.
Naomi was one of a kind! Very thorough and knowledgeable about her area of expertise! She always gave us sound advice and my son has made great gains since she started to work with him! Thank you!
They take their time with the child and constantly taking data to improve their child's experience
We have had the pleasure of working with several therapists from The Center of Speech and Language Development. Each person has been incredibly attentive to my children's needs. My children adore them, and so do I! I love that they help with not just speech and language, but with so many other areas of development, too.
It is hard to put into words how amazing this group is for my son and our family. My son is autistic and before Lisa's team (Rebecca and Naomi) my son was pretty close to non-verbal he didn't even tell people his name. Now he is speaking in full sentences, telling stories and being conversational. It makes me beyond emotional to think what this team has done for all of us.
Everyone was so pleasant and accommodating! I always felt comfortable in the fact that my son was in excellent hands with all his therapists. We also achieved so many goals in his speech and behavior, it was a beautiful thing to see! Thank you, from the bottom of our hearts.
The therapist that came to help my son was very skilled, she was able to relate to him at his level, and engage him right away. She worked to resolve his issue with in a relatively short period of time.
Marissa Baras works with my daughter and she is wonderful.
Reliable, knowledgeable, friendly, hardworking.
Great service and professionalism giving immediate improvement.
It is great! The Therapists are Amazing! My son has learned so much from them.
Great experience. My son is really improving and it's very helpful having the at home sessions!
We have worked with three different speech therapists over the years, and they have all been wonderful.
Lisa has a talent for getting kids excited for her visits. She has worked with two of our children and we have seen remarkable improvement. Lisa and her team are a true joy!
Lisa continues to provide a wonderful learning experience for our son. Her playful approach works very well with keeping our son engaged and encouraged. He has seen tremendous growth in the areas they have worked on and the progress is very noticeable. We feel grateful to have Lisa and appreciate all of her work. Additionally, the fact that she is willing to travel to his school for sessions is a huge benefit to our family.
We've been seeing Lisa for years – specifically for one on my sons who has been working on speech since early intervention. Lisa began seeing him at age 3, and he's made marked strides. He's now working on tricky sounds as 8 year old. Along the way, Lisa spent time with my younger son to make sure he was progressing as he should – and he's honed some of his sounds and "graduated" from speech! We love Lisa!
Great experience. Loved Marissa Baras.
Naomi has been great for our son! He loves his lessons and she tailors them exactly to his needs. He looks forward to her coming every week. It was also smooth setting up lessons with her through Lisa.
We have used Lisa as a speech therapist for four of our five children. None of our children had any birth or neurological issues, they were just slow to develop their language skills. Lisa was immediately able to build rapport with both our sons and our daughter. She effectively interacted with them through play, on the floor, and used a number of techniques to develop their speech. She also really effectively interacted with us. We received regular informal updates after each session as well as more formal progress reporting. She also gave us helpful advice on simple activities that we could do with our children (such as using a straw to drink) to reinforce and support the work that Lisa was doing.
Lisa is a consummate professional with a high degree of technical knowledge and experience in speech therapy. She is also a wonderfully caring speech therapist whose interest in our children and their progress and our family was evident in every interaction. We highly recommend her. Now, if she only had a reversal therapy for our kids that we could use sometimes.
Thank you for helping our son learn to express himself and articulate his thoughts. We are so grateful for how far he has come. Thanks for being so much fun and so patient.
"*" indicates required fields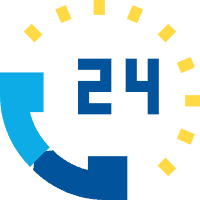 INQUIRE & TALK TO US
(773) 750-7672
(888) 241-8008

[email protected]

805 Greenwood St Suite 110 Evanston, IL 60201