PEDIATRIC OCCUPATIONAL THERAPY
Does your 4-month-old use both hands together to bring an object to their mouth?
Does your 6-month-old hold their own bottle?
Does your one-year-old accommodate easily to loud noises, such as a siren or barking dog?
Does your two-year-old play with one toy for extended period of time?
Does your five-year-old draw a person with at least 6 body parts?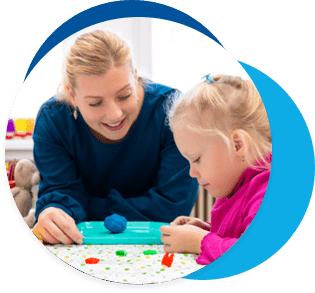 Our Occupational Therapist: 
CSLD Occupational Therapists hold a master's level in OT and are licensed (OTR/L) in the State of Illinois. We specialize in occupational therapy for kids and toddlers. Our pediatric clients age in range from birth to adolescence.  We can help with: 
Sensory Processing Disorders – if your child seems to overreact to touch, taste, sounds, or smells, that's a common sign that he or she could have sensory processing issues  .
Sensory Overload – Some children may be oversensitive to sounds, sights, textures, flavors, smells and other sensory input. Others may be under sensitive to things like temperature and noise. Some kids are both oversensitive and under sensitive. Anxiety is most common in kids who are oversensitive. 
Achieving age expected milestones such as holding objects, eye contact to interact with another, visually tracking objects, snipping with scissors, falling asleep and staying asleep.
Achieving age expected fine motor milestones such as attention, learning and behavior (sensory processing/integration), 'Life skills' (dressing, eating, sleeping), being organized and able to plan and sequence tasks. 
Achieving age expected gross motor milestones such as running, jumping, coordination, endurance.
A CLSD OT specializes in children with (but not limited to): 
Birth injuries or defects 
Traumatic injuries 
Developmental delays 
Post-surgical conditions 
Autism/pervasive developmental disorders 
Hand injuries 
Sensory processing disorders 
Chronic illnesses 
 We See Your Child In Office, Virtually Or At Home
We see all clients at the office, virtually or home-based depending upon their needs. We believe providing these options make therapy more accessible to families. When we're in your home, we can use their possessions during our sessions. For example, if your child struggles to hold objects appropriately for their age, we'll practice using objects around your house. Your child will associate the feeling with objects they're already familiar with. We also go to their school to work with teachers and staff when needed. 
"*" indicates required fields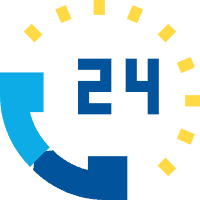 INQUIRE & TALK TO US
(773) 750-7672
(888) 241-8008

[email protected]

805 Greenwood St Suite 110 Evanston, IL 60201