Online Virtual Pediatric Therapy
The Center for Speech & Language Development is pleased to offer families an online virtual platform during the ?shelter-in-place? mandate. Throughout the global pandemic we are pleased to provide this option to established clients as well as new referrals. The Center for Speech & Language Development is equipped to use a variety of online virtual platforms in lieu of the face-to-face therapy session.
Online Virtual Pediatric Speech-Language Treatment
Speech-language therapy for children and toddlers can address issues such as a limited vocabulary, skills in following directions, as well as delayed grammatical skills. We can provide an initial evaluation to assess your child?s current skills and then put a plan together to assist your child in achieving goals.
Online Virtual Pediatric Behavioral Support
Every day social interactions may create challenges to children and their families as they navigate through their day. Our licensed clinical social worker works with toddlers, children and families who need social-emotional support. This is a very stressful time which may bring up issues that were more easily handled or where dormant.
Online Virtual Pediatric Nutritional Support
Good nutrition plays a crucial role in a child?s overall development. Good eating habits lead to good outcomes in the classroom (even e-classroom!) and when socializing. Anxiety and stress can be damaging to the body and may be expressed as snacking or over/under eating. Our pediatric dietician assesses your child?s nutritional habits and then can develop a food plan that works for your child and family.
What Developmental Milestones Should You Watch For?
We offer a series of six blogs that break down developmental milestones for ages 6 months up to 8 years old. While each child reaches milestones at their own pace, each blog gives you general guidelines for milestones and when to be concerned. If you?re wondering if your child is on track, we hope these guides will help get you started.
"*" indicates required fields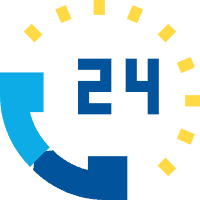 INQUIRE & TALK TO US
(773) 750-7672
(888) 241-8008

[email protected]

805 Greenwood St Suite 110 Evanston, IL 60201
"*" indicates required fields